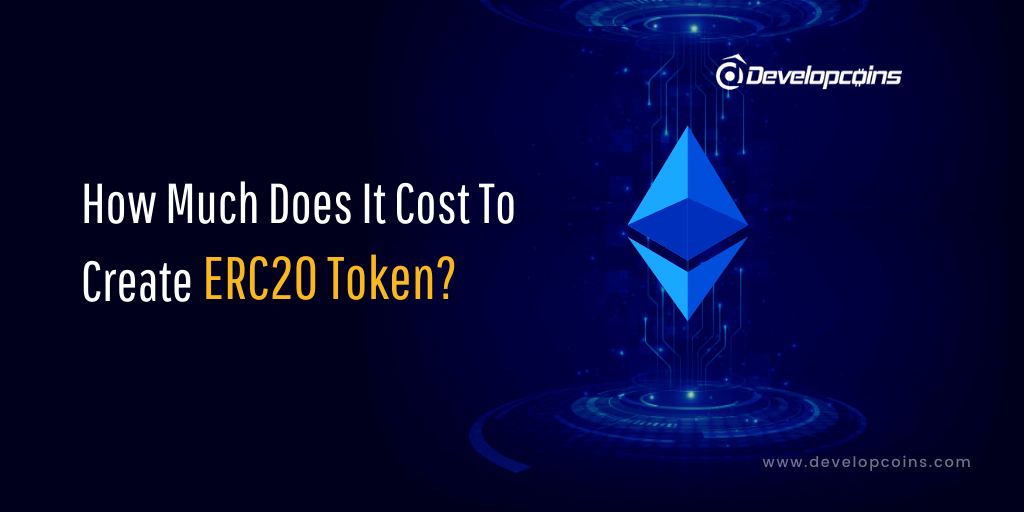 How Much Does it Cost to Create ERC20 Token?
Are you want to know about How much does it cost to create ERC20 tokens? Before that, you have to know about What is ERC20 Token? and how it works? & How to create ERC20 tokens?
Come let's see
ERC20 Token
ERC stands for Ethereum Request for Comments. An ERC20 token is the digital tokens that can be used on the Ethereum Platform. Ethereum is a decentralized network that is able to support decentralized applications such as DApps that can be built on the existing Ethereum blockchain. ERC20 tokens can be transferred from one account to another as payment. Ethereum blockchain allows you to create your own token on various ERC standards. The Ethereum functions written by using the language called solidity. Ethereum and ETH tokens are stored in the digital storage space called Meta Mask.
Smart Contract
ERC20 tokens are created with the Ethereum Smart contract. A smart contract is a digital agreement in the form of a computer code that can be run on the blockchain network. There is a number of Ethereum standard tokens that are build by the smart contract, Among those standard tokens, ERC2O standard tokens are the best and most commonly used one in the Smart Contract. The smart contracts can interact with this token and it is very easy to create several tokens that can interact with each other standard tokens.
Types of ERC20 tokens
Equity Token
Utility Token
Asset-Backed Token
Security Token
In order to create an ERC20 token, you need to note down the following things
Token Name
Token Symbol
Token Decimal Places
Number of Token is circulation
Code of the contract
Verify the source code
Benefits of ERC20 Token
ERC20 tokens are using high-level contract oriented programming with solidity syntax.
These tokens are generated by using a unique name and symbol
Tokens are generated in the standards of ERC20 which can be integrated into any systems involving in Ethereum currency
This ERC20 token is taking a minimal cost and time to launch on the market.
The Major Topic How much does it cost to create ERC20 Token?
The cost to create ERC20 token depends on a few things which include token features, token design, token platform, token testing, and distribution.
The range starts from $2k to $5k and it depends on the concerning ideas and how many tokens you need for your project. Some of the ERC20 tokens cost around $10,000 which can be integrated with smart contracts and also depends upon your standards and Scope of the projects. Most of the project owners try to make their tokens that can be listed on the different crypto exchange platform such as Binance, Coinbase, CEX.IO and more
So it is important to choose a reputed company for creating ERC20 token, before choosing an ERC20 token development company, first, you have to check all the reviews and comments given by their clients and go through the companies profiles and to know how much they are familiar in the market. Then only you can ensure that you are getting 100% satisfaction for investing your money.
Developcoins - A reputed ERC20 Token Development Company, that provides you the best ERC20 token development services along with several years of experience in crypto token development, Our token developers are highly skilled coders and marketers help the clients to create their own ERC20 token based on their requirements.
The service fee for the ERC20 token is based on your requirements and the cost of the development depends on the number of services you hire and the number of features you want in your token.
Developcoins provides a wide range of ERC Token Development services which includes
Token Creation
Token Transfer
Token Web Wallet
Cold Storage
Verify on Etherscan
Why choose Developcoins for ERC20 token development?
Having unique strategies for token creation
Smart contract development
Extraordinary Technical Expertise
Complete dominance in the crypto industry
Fast Response time
Frequent updates
Do you want to create your own ERC20 with Developcoins?