Web 3.0 is a new technology paradigm in which the digital World Wide Web of linked web pages grows to include a variety of additional capabilities and functionalities, such as decentralized web apps and decentralized autonomous organizations (DAOs) that run on a blockchain architecture.
Developcoins, a top web 3.0 development company, strives to give creative services that deliver excellent results by utilizing advanced technology to provide innovative and beneficial solutions. Our technical team of experts can assist you in creating a platform that will provide high-quality results. With us, you'll experience the biggest difference by getting your business ideas to market in less time.
What is web3?
Web3.0 is the new dimension of the Internet/web that remains interactive. Here, all the physical activities of the person may result in the digital space if it is connected with a web3 platform. Utilizing blockchain technology as a heart, web3 comes decentralized to neglect intermediaries and furnish privacy.
The concept of Web 3 makes the Internet personalized and protected with more privacy, it will become even more advanced with the integration of Big Data and Artificial Intelligence. As of now, several industries have started to experience the impact of web 3.0 platforms. Hence, it is time to travel toward web 3 platforms.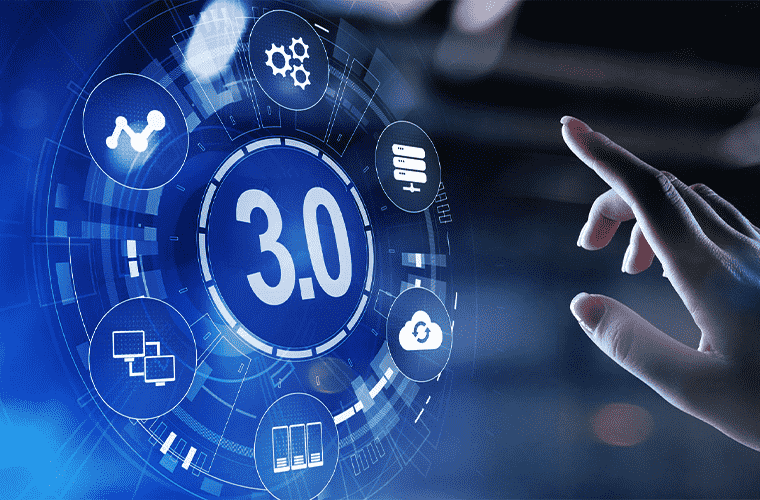 Journey Of Web 3.0

1983 - 2004
The Web 1.0
The Web was read-only, owned content, Just Visual, static pages alone, simple directories, banner advertising and functions over web servers, email, peer-to-peer file sharing, and content portals

2005 - Till Now
The Web 2.0
The web was both read-write, upholds shared content, turns to the programmable web from just visual, has Wikis & blogs, lets users tagging, interactive advertising and functions over instant messaging, Adobe flex, Ajax and JS frameworks.

The Future
The Web 3.0
The web will be read-write-interact, will have consolidated content, built upon the core concepts of decentralization and openness, functions over ontologies, process personal intelligent data and semantic searches.
Features

Of Web3 Development

Listed below are the features of Web 3.0 Solutions that we offer at Developcoins,

Experiential Learning
Gives users the ability to engage with your platform through AR and VR gaming, online shopping, real estate investing, or other experiences.

Play2Earn
Introduce play2earn to our safe platform, which will offer opportunities to buy and sell bitcoin-based digital assets that will generate income.

Socialization
Our social networking platform gives businesses more possibilities to invite new members, in addition to the platforms we offer for gaming, eCommerce and investing.

Web of Intelligence
Web 3.0 applications have the capacity to intelligently assess content and media and provide the best results without involving a human.

Personalization
Web 3.0 apps can be customized to suit personal or unique preferences for tasks like search, information processing, and creating a personalized portal.

Interoperability
Web 3.0 applications are compatible with a wide range of electronic devices, including cell phones, televisions, handheld devices, computers, and automobiles.
Benefits
Of Developing
Web 3.0 Applications
Since the digital landscape shifted from Web 2.0 to decentralized Web 3.0, some key benefits make us stunned. Even though the new system is still a work in progress, it is worth exploring what web 3.0 could offer creators.

Non-Essential Third Party
Third-party service providers are no longer required due to the blockchain's smart contracts. As a result, businesses will be able to minimize costs and become more competitive.

Enhanced Regulations
Everyone on the network has access to the blockchain. As a result, preserving transparency makes it easier for businesses to fulfill their governance responsibilities.

Greater Responsibility
The blockchain allows for the monitoring of all transactions, allowing businesses to be held accountable for their actions. Individuals will be able to purchase products from companies.

Improved Security
Hackers will have a much harder time gaining access to sensitive data with Web 3.0. With blockchain's decentralized structure, there will be no failure.

Better Customer Relation
Web 3.0 records every transaction in a decentralized ledger that is visible to all parties involved, making businesses directly accountable to their customers.

Supply Chain Management
Businesses can manage their supply chains on Web 3.0 with transparency. By reducing barriers, businesses may identify any problems instantly.
Our Web3 Development
Services
With our extensive technical understanding, our platform aids businesses with different services.

Web3 Wallet Development
With our expertise in Web3 technology, we build highly secured Web 3 Wallet with extensive futuristic features as per your requirements.

Web3 Game Development
Allow your Gen Z and Alpha experts to have as much fun as they want while keeping engaged thanks to in-game rewards and blockchain security.

Web3 NFT Marketplace Development
Use Ethereum technology to create a Non Fungible (ERC721) Token that gives your users more control over minting, selling, and buying digital assets.

Web3 Social Media Platform Development
When your social media app appears on the app store, use bitcoins to reward your users and your app. Offer Post-to-earn, the next step in the evolution of the creative economy.

Web3 Real Estate Platform Development
You may enhance demand for your real estate platform and make your properties more accessible with our 3D, web3.0 platform development services.

Web3 e-Store Development
You can reposition your brand by giving a unique user experience that allows users to try on clothing before purchasing them with our web3.0 eCommerce store-building services.

Web3 Education Platform Development
Demonstrate the new potentials of online learning by providing a new and accessible approach for high-quality education throughout the world with proof of learning.

Web3 Events Platform Development
Plan a live event on your Web3.0 platform where users may interact with one another using Ethereum blockchain-based smart contracts and cryptocurrency.

Web3 Application Development
You may use Solidity to create a decentralized application from the ground up on the Solana blockchain, and hundreds of successful transactions can be completed in seconds.
Our Web 3.0 Development
Process
1
Gathering requirements
We meet with your team to acquire all project needs at the initial requirement gathering stage. At this stage, our engineers and designers have a good understanding of the project specifications, who the platform's users will be, the software's goals, and how you want the product to perform.
2
Analysis of requirements
One of the most important steps of the development process is requirement analysis and planning. Your objectives are turned into a strategy at this point. The demands must be documented and validated before going on to the development stage. Requirement preparation also ensures that no misconceptions arise later on.
3
Design and technical aspects
Every solution necessitates a unique strategy, hence developing the platform architecture is crucial for every project. This is also when the outward design is created. Technical architecture, wireframes, database design, and more are all deliverables at this stage.
4
Development of a Product
Our team begins creating the platform based on the Requirement Specification document as well as the visual and technical design. If the processes before this were thoroughly completed, coding could be completed without a hitch. Each development team approaches the development activity from a different perspective depending on the type of development model.
5
Testing
Testing is carried out after a product has been developed but before it is ready for release in order to identify and correct errors and inadequacies. Our testers undertake a variety of functional and non-functional testing during the testing process. If a bug is found, it is fixed and tested again. The testing process is continued until the platform meets the quality standards.
6
Deployment and Support
When your users begin to use the platform, they may encounter some unforeseen issues. Depending on the priority of the concerns, they can be enhanced later or corrected right away. One of the advantages of a prepackaged solution is that it will look after your project even after it has been released.
Tech Stack We Use For Web3 Projects

Artificial Intelligence
The AI let for smooth communication b/w the machine-to-machine that executes several tasks and remains synced.

Machine Learning
Integrating ML applications leads to the smart conversion of traditional services to data-oriented and intelligent web solutions.

Virtual Reality
This Virtual Reality frameworks and technologies is to let you experience the future Internet as an engaging and interactive platform.

Blockchain
Blockchain, The transparent ledger let to securely stores the details that remain immutable with its decentralized access.

Smart Contracts
It runs the platform smoothly and lets the users interact online according to the fulfilments of the defined conditions.

IPFS
This is to store the digital assets in a smart and secure way, where the content is splitted and stored on several blocks.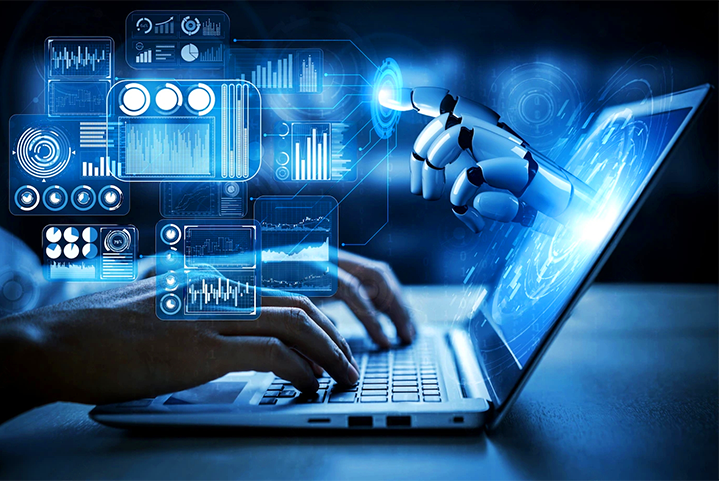 Hire Our Web3 Developers
Our adroit professionals will let you turn your thoughts into a web3 business solution. It's time to hire our skilled web3 developers and build your creative web 3.0 applications! Are you having business requirements & in search of the best web3 solutions? You are in the right place now. Our professionals refine your ideas into deployable digital solutions with the trending web3 technology that comes with stunning opportunities for your business growth.
What Makes Developcoins the Best Web3 Development Company?
We are a "tech-cocktail" entity that enables quick-turnaround IT solutions by combining technology innovation, software design development, and business consulting.
Experience
Developcoins has a competitive advantage with its hands-on knowledge in a variety of sectors.
Time-Tested
Developcoins has a cutting edge due to its 10 years of hands-on expertise spanning domains and technologies.
Customization
Our guiding principle is "Horses for Courses." We thrive at providing customized solutions.
Adding Value
Our value-added business services and solutions give your service portfolio a boost and improve user satisfaction.
On-Time Delivery
Time is honored at a one-stop technological solutions center where we deliver on time, every time.
Safe and cost-effective
Because we are at the top, our technology solutions are highly secure, ensuring client confidentiality and efficiency.
Services of high quality
Bugs, technical kinks, and operational roadblocks are weeded out, and the client journey is smoothed.