BEP20 token is a separate token standard which has been made to categorize and characterize tokens on Binance Smart Chain with certain inbuilt token protocols. BEP-20 tokens are creating a wide momentum in the blockchain space, especially in DeFi Market. Budding entrepreneurs can make use of this positive momentum created by BEP20 token generation.
At present, utilization of BEP20 token is peaking in many blockchains, NFT, & DeFi applications. To compete with this steady demand, N number of entrepreneurs have started creating their own BEP20 tokens and put for utilization to earn big. People are looking forward to make their own footprint in BEP20 token creation! Why not you?
Developcoins - hosts a vibrant team of token developers who have rich experience in creating BEP20 standard tokens on BSC. Demands of instantly deploying a BEP20 token to the marketplace is solved as our developers take complete responsibility for delivering an instant solution.
Features Of BEP20 Token Development
Cross-chain compatibility
Easy Listing on Exchanges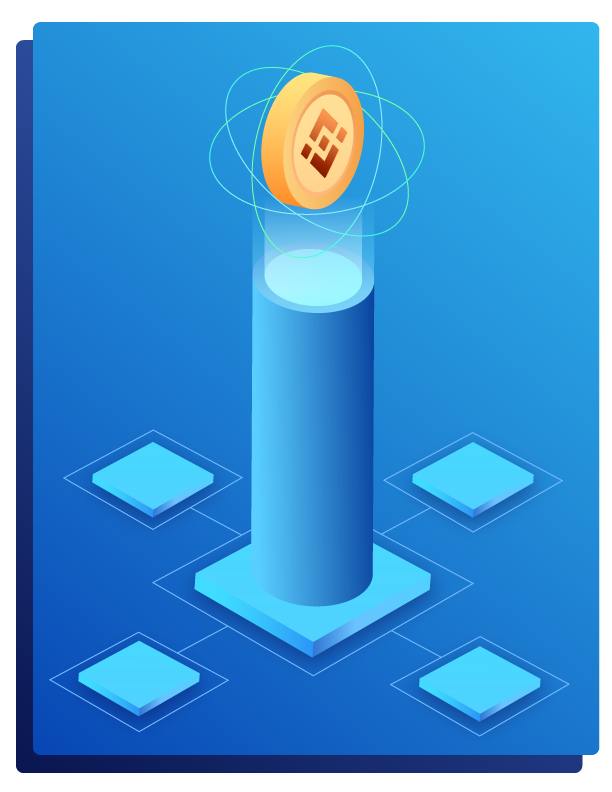 Benefits of BEP20 Token
Matchless Efficacy

Issuance

Staking

Scalability
Decentralized

Safe Structure

Easy-to-create

Collateralized
BEP20 Token Development Services
Token Development
Massive business prospect increases with token creation on Binance Smart Chain (BSC) blockchain. We offer healthy support in creating both fungible and non-fungible tokens for your business.
Mintable BEP20 Token Development
As a mintable token development company, we create mintable BEP20 tokens with a non-fixed total supply, allowing the token owner to "mint" more BEP20 tokens.
Migrate Token
Our team of blockchain developers migrate your tokens from one blockchain to any blockchain such as Ethereum, Tron, EOS, and BSC.
ICO Development
We develop and launch your own ICO platform successfully along with advanced features and raise funds for new business plans by distributing ICO-based BEP20 tokens to value investors around the world.
BEP20 Token Listing
Lists the developed BEP20 tokens on various top cryptocurrency exchanges to make it more popular and so investors around the world can grab it.
BEP20 Token Wallet Development
We develop your customized token wallets individually to store and manage Binance Smart Chain tokens created under BEP20 standard.
BEP20 Token Development Process
Research and Discovery
It is the initial research phase that functions before kick starting a token project. This discovery phase is initialized to identify the target audience.
Planning
It is a critical phase that keenly pays attention to create a new token ecosystem, by understanding key functionalities like token type, token symbol, total supply & much more.
Design
Proper documentation is created in order to design a schematic design by integrating it with the token parameters.
Development
It is one of the primary stages in the life cycle of the BEP20 token development process. Based on the token parameters a BEP20 token standard is developed by eliminating the failure rate.
Testing and Deployment
Testing phases ensures that your token is far away from bugs and errors. A token is stimulated with multi layers of testing for delivering a perfect outcome.
Checklist To Specify While Creating BEP20 Tokens
How Much Does it Cost To Create BEP20 Token?
Approximately the cost to create & deploy a token on BEP20 token standard on Binance Smart Chain(BSC) network could range anywhere near $20k including Smart Contract creation & the development of stunning BEP20 token wallet. However, it is difficult to declare the accurate cost and time for BEP20 token development as it mainly depends upon on the features and functionalities that your business require. To know the exact numbers, connect with our experts.
What's New ?
Bep-20 Token Generator Development
BEP20 Token Generator comesup with a solution where you can specify the token attributes, token standards, token types, token name, etc, so that a BEP20 token is created exclusively that incorporates the specifications that you add. Precisely, the code comes in the solidity language, so it's immutable to any changes. Specifically BEP20 token is not restricted to be deployed on a single platform, it is platform friendly & offers quick deployment.
Ownable Access
Hyper-deflationary Mechanics
Honeypot-free code
MFA Codes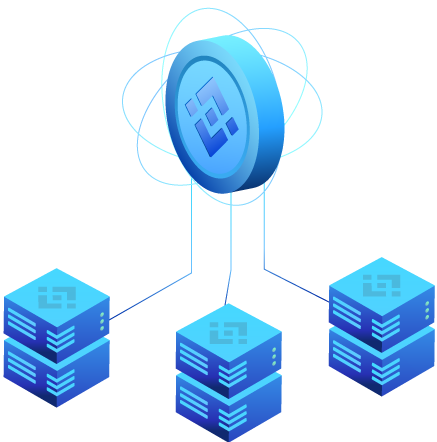 Why Choose Developcoins for BEP20 Token Development?
Developcoins, a proven BEP20 Token Development Company has high skilled token developers who excel in their skills by creating tokens on various blockchain platforms. We aid crypto and blockchain start-ups by facilitating groundbreaking BEP20 token development solutions that impact the world for the better future. Get the full spectrum of BEP20 token development services from Developcoins to expand your business potency using Blockchain technology.