PancakeSwap clone script is to develop DEX platform for Automated Market Making(AMM), Swapping and yield farming on Binance Smart Chain(BSC).PancakeSwap clone Script, a BSC-based DeFi exchange script that comprises all the elements of PancakeSwap and functions like it. The PancakeSwap clone script of Developcoins supports Yield Farming, Staking, AMM, and Exchange on BSC. We develop White Label PancakeSwap clone that let for complete customization as per the user requirements.
Features Of PancakeSwap Clone Script

Swapping
The users can earn the platform's native token since our script is inbuilt with options to swap BEP 20 tokens.

Farming
To earn the native token as farming rewards, the users can easily stake and farm LP(Liquidity Pool) tokens with our platform.

Pools
The platform is developed with pools that let the users to add liquidity to the pools through token exchanging or staking.

Exchange
With our DeFi exchange platform users can easily and securely trade BEP 20 tokens and other tokens.

Voting
The native tokens holder and the platform users have the right to vote for updates and corrections on the platform.

Lottery
This feature lets the users to buy lottery tickets and win the rewards If the lottery number is matched with the winning lottery.

NFTs
Our Pancakeswap-like DeFi exchange is developed with NFTs, where users can earn NFTs seamlessly.

Bug Bounty
The users can figure out the bugs or errors in the platform and report if there is any. They will be rewarded for each bug.

IFO
Similar to Pancakeswap, our script also supports IFO (Initial Farm Offerings) features.
Why Choose PancakeSwap Clone Software?
Choosing the white-label PancakeSwap clone software to launch your own DeFi exchange platform will give you the satisfaction of launching the market elegant project. Besides, it is more user-friendly and attracts the crypto enthusiasts a lot into the web3 world. Selecting PancakeSwap clone solutions for your DeFi exchange is a smart decision as it comes with stunning in-app features like rewards, lottery, trading analytics, bridging, and low trading fees. Make it smarter through acquiring pancakeswap clone software from us.
Benefits Of Using Our PancakeSwap Clone Software

Cost-Effective
The all-advanced in-app features of our PancakeSwap clone lead to rapid software development and remain cost-effective.

Very Secure
Our PancakeSwap clone script is developed with multi-layer software protection that makes the platform more secure and safe.

Flawless App Model
Our PancakeSwap clone solution is a well-coded and keenly tested DeFi exchange software model that makes it remain flawless.

Highly Scalable
In comparison with several other DeFi exchange clone scripts, the PancakeSwap clone is the most scalable app model.
How To Create A DeFi Exchange like Pancakeswap?
Your PancakeSwap clone Development can be done with two different methodologies.
1
Acquiring White Label PancakeSwap Clone Script.
You can avail both of the services from the DeFi Development Company, Developcoins. Our development services for both methodologies are listed in the following.
Understanding Business Requirements
LP (Liquidity Pool) Development
Creation of yield Farming and staking platform
Developing swapping platform
Integrating fungible and non fungible tokens
Auditing smart contract with test case
Deploying security protocol
Revenue Streams Of PancakeSwap Clone
Explore the stunning revenue streams of Pancakeswap clone for Users and Admin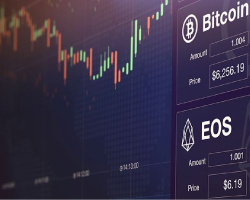 Crypto trading fee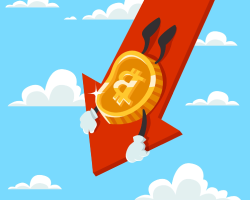 Core fee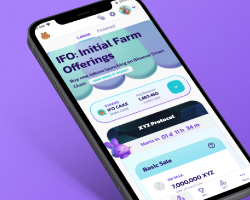 IFO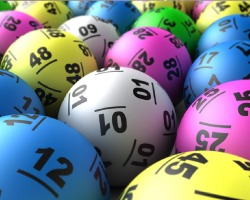 Lottery fee
Cost of Developing Your DeFi Exchange Using PancakeSwap Clone Script
The cost to develop your DeFi exchange like pancakeswap varies according to several factors that is involved in the development segment. This includes feature modifications, customization, API integration, as well as the duration of the total software development. Whatever the requirements and add-ons you need, we, Developcoins the best PancakeSwap clone solutions provider deliver you the best cost-effective DeFi exchange platform.
Our Extended Pancakeswap Clone Solutions
PancakeSwap NFT Marketplace Clone
We also develop the PancakeSwap NFT marketplace clone script for your DeFi-based NFT exchange creation. The ready-to-launch NFT platform is developed over the Ethereum blockchain that lets users trade on the digital collections effectively. The PancakeSwap base NFT marketplace platform from Developcoins enables global blockchain NFT traders to buy, sell and trade in a hassle-free way.
PancakeSwap DEX Clone
PancakeSwap DEX clone script is an inventive DeFi exchange platform development solution. Using it, you can build your own DEX that is so impressive to crypto users. Though it has been built with all essential features, you can also alter them smartly according to your business requirements. This is because it is pre-made software with an option of 360-degree customization. As a result, the PancakeSwap DEX clone script of ours let you to experience security, affordability and profitability.
What Makes Us Special & Unique For PancakeSwap Clone Solutions?
Multiple Payment Gateways
Lending & Borrowing Systems
100% Decentralized Exchange