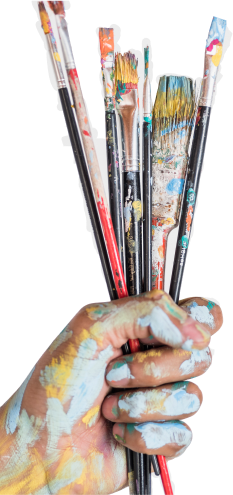 NFT Art
Marketplace

Development Company

A huge of digital content creators and artists are utilizing NFTs to generate an alternative revenue stream. Apart from revenue, the NFT marketplace furnishes artists a platform to display their works to a worldwide audience. To serve them, many entrepreneurs who are in the craze with NFT desire to launch their own NFT Art Marketplace and seek the right NFT Marketplace Development Company. For them, Developcoins is specialized in providing NFT art marketplace services and solutions with all advanced tools and knowledgeable experts. We integrate all your desired updates and upgrades into our solutions. Get in touch with us and you will never regret it.
NFT & Art -
Evolution

Of Collectibles

Art is a strong way to express all types of emotions and remains limelight for many hundreds of years with its hype. Even after the technological enhancements in the digital era, art evolved with those technologies. The initial stage of Non-Fungible Tokens (NFTs) began with art, most specifically the digital arts are tokenized into NFTs that goes viral, sold out for a reasonable value, resulting in the stunning hit of NFT in the crypto space and hold a huge audience for the Art NFTs.
What Does NFT Artwork Hold?
NFT artworks can be described as eye-catching creation in the phase of digital token that holds significant properties with them. Art creators who are inspired by several NFTs add-ons have begun to convert their art portfolios into NFTs with it and joined the current trend.
How Art NFTs Are Effective?
The art NFT concept furnishes authority to artists in terms of secure ownership, recognition and specifically monetization. NFT art marketplace development can give you good yields, hence investing in NFTs is attaining more popularity over other financial investment options
How NFTs Favor
Artists?
The superior way to protect ownership rights is minting artworks to NFTs. The reason behind the quick tendency of selling and buying NFTs is not only for the trend but also for immutability. We NFTs for Arts come with two chief concerns for artists to fade off their inconvenience.
Avoids Fraudulent
Copying creative artwork is not a new phenomenon and it is happening for decades. The artworks at the art galleries and also in museums are supposed to be theft and history holds those records as well. To overcome it, NFT artworks completely close the door for duplication and theft, as the blockchain network holds the tokens which symbolize the artwork integrated with them.
Fraudulent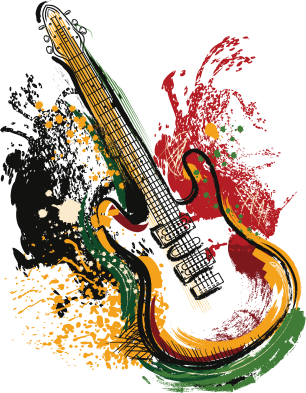 Avoids Misattribution
Several ancient masterpieces give us no clue to find out creators the creators. But with NFTs, no such cases will happen, every artwork which is stored and minted on the blockchain must include the creators' identity. Assuredly, there is no possibility to duplicate the ownership.
Misattribution
Features Of Our
NFT Art

Marketplace Platform

We equipped the following cluster of stellar features in the NFT Art Marketplace We Provide
Storefront
Search Bar
Filters
Listing Details
Listing Status
Bidding
Digital Wallet
Ratings
Our NFT
Art Marketplace

Development Services

01

NFT Art Tokenization

Each piece of art that is converted as a token is integrated into the blockchain with a unique line of code. Since the blockchain is a distributed ledger, this line of code remains unique nad cannot be duplicated.

02

NFT Art
Store

NFT store is considered as the heart of the NFT art business. It is the first thing your buyers will view, use to browse and purchase their NFT art. Keeping it this, we include the NFT Art Store feature with our NFT art marketplace development services.

03

NFT Smart Contract Audit

We develop secure and high-code quality NFT token smart contracts. If there exist any uncertainties in smart contracts code, our expert team will assist you to sort it out before it creates a problem for your business.

04

Wallet
Integration

We undergo Web3.o wallet integration in the NFT marketplace that handles all the buying and selling of NFTs. It assembles the investors for stress-free transactions in the cart section.

05

NFT
Minting

We include NFT minting services in the NFT art marketplace development as NFT minting ensures that the artwork can buy/sell or trade on the market which results in simple ownership handling and flexibility
Benefits Of

Our NFT Art


Marketplace

We develop and deliver you the best NFT Art Marketplace with the following functionalities to make you stay top in the NFT Art Market.

Decentralized
We undergo your NFT art marketplace development completely with the Blockchain, hence it is decentralized in default and furnishes absolute anonymity for everyone in the NFT space.
Immutable
Our NFT art marketplace development services with distributed ledgers are stored in several services, hence there is no chance of data loss in the NFT marketplace.
Liquidity
Liquidity is the chief benefit of our NFT art marketplace development. Once the NFT is sold, they get ready for reselling to furnish an instant benefit to the buyer.
Hire Us For
NFT Art Marketplace


Platform Development

Developcoins let you launch your own NFT art marketplace with its extended NFT services and solutions. We build an NFT marketplace with a collection of features and integrate them into a single serviceable product as per the requirements of your business. Our skilled NFT consultants and developers sketch out a workflow and furnish you with real-time support to enhance your art marketplace.