Create Token On Solana
Create Fungible & Non-Fungible Tokens & Tokenize Your Assets!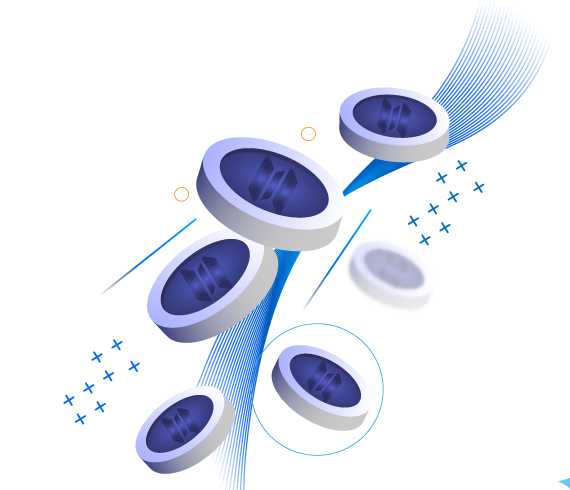 Solana Token Development Company
SPL tokens are fungible tokens on the Solana Blockchain that are based on the Solana Program Library (SPL). SPL tokens can be stored and managed in a compatible Solana wallet like sollet.io, Solana SPL token wallet. Since Solana is a decentralized blockchain built to enable scalable, user-friendly apps for the world, launching your own token on the Solana blockchain remains effective. Build your Solana token with us!
Developcoins, a leading Solana Token Development Company lets you to tokenize your assets and create your fungible and non-fungible tokens on Solana blockchain. Avail our Solana token development service to have complete ownership of digital assets.
Our Solana Token Development Services

Solana Token Development Interface
Our Javascript and C bindings based Solana token interface development supports loading the token program on-chain and issue instructions.

SPL Token Trading
SPL token trading services let you to securely exchange and trade your SPL tokens on our decentralized exchanges.

Solana Token Swap
By implementing AMM curves, We help you develop a new token swap pool that lets users securely trade their token pairs.

Solana Token Lending
We assist with the lending protocol development on the Solana blockchain that lets investors to lend and borrow tokens on a robust decentralized lending platform.
Our Solana Token Development Process
1
Unique Account Creation
2
Token Creation & Minting
3
Limiting Burning & Total Supply
4
Transferring To Wallets
Solana Tech Stack
Proof-of-History
The distributed networks' significant challenge is agreeing on the time and order at the occurrence of events, since the nodes of a distributed network can't trust the timestamp on messages received from other nodes.
BFT Tower
On top of Proof of History, Solana undergoes a consensus mechanism called Tower BFT. It is a PBFT-like algorithm that utilizes the synchronized clock furnished by PoH for reaching consensus while undergoing transactions in the network.
Pipeline
The transaction processing unit is used for validation optimization on the Solana network. The transaction validation mechanism undergoes the complete advantage of pipelining, if the incoming data stream must be handled in a succession phase with different hardware.
Why Developcoins For Solana Token Development?
We as a leading Token Development Company deliver token development solutions on the head of the blockchain platforms like Ethereum, TRON, BSC, Solana, Polygon and so on with the following services
Bug-Free Token Development
Start A Conversation & Create Your Solana Token With Us!
Our technical expert will get connected with you and discuss your idea in detail, once we receive your requirements. All Your Information Remains Confidential With Us!